How To Subscribe To Glo And Mtn Night Plan
Many people doubt if there really was anything called Glo night plan code but truly there is. I will show you the latest Data Plan for Glo night plan and it's Subscription Code in this post.
This data plan comes with various plans. You can even take advantage of the 25 naira lowest plan and surf the web at night.
Meanwhile, Glo has shared its plans in several stages, including 25 naira for 250 MB and 50 naira for 500 MB for Glo night browsing
Glo Reduces Night Browsing Plan
Globacom company is well known in Nigeria as the grandmaster of data and has brought down the cost of its night data plan. This is done in order to make available better services and affordable plans to their customers.
Compared to other telecommunications networks present in Nigeria, Glo has the most affordable data plan.
Below we present to you the latest Glo night data plans for the year 2020.
Data Plans And Subscription Codes For Glo Night Plan
These data plans can be used every day from 12:00 to 5:00 pm. The provided data can be used within the specified time frame.
The unused data will be retrieved after that point. This is true for the whole plan, but not for the new Glo night package. This new night plan is usually valid for 5 days counting from the first day of subscription.
N25 Glo Night Browsing
The most popular and widely used Glo Night data plan is this Night plan. You can enjoy 250 MB here only for 25 naira.
The figures are valid on the day you subscribe from 12 am to 5 am. There is no provision for rollover in this night plan, which simply means that the unused data will be retrieved after 5 a.m.
Code For Glo 50 Naira Night Plan
This is another unique Glo night plan. You'll only enjoy 500 MB on this package for 50 naira. The data can not be rolled over much like the above night plan. This means that the day of subscription immediately after 5 am the leftover data will be retrieved by Glo.
Glo Night Plan For 100 Naira For 1GB
This is the perfect night package available to Glo customers. You can enjoy 1 GB for 5 days on this plan. This means you 're only using the 1 GB for 5 days from 12 am to 5 am. This is considered a far better and more interesting package than the other night plans.
How To Subscribe To Glo Night Plan
To subscribe,
First, dial the code *777#,
After then, reply 1 which is the option- "buy data plan".
Then reply 1 again which is the option (to buy 3GB to 4GB data auto-renewal).
Now reply with the number 7(which is Night data plan).
Here, you will be presented several options, reply with 1 if you intend to subscribe for 25 naira plan, reply 2 if you want to subscribe for 50 naira plan, and 3 if you intend to subscribe for 1GB plan.
About MTN Night Browsing Plan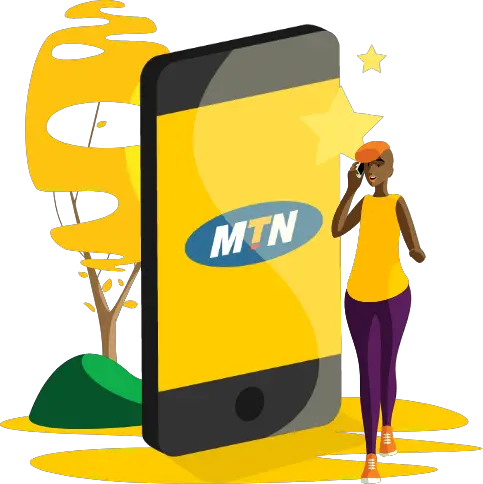 The Mtn night plan is widely known as Mtn pulse-free night browsing. This is due to the fact that it works majorly on the Mtn pulse package. This night plan is specifically made for people who love to browse in the night time and those who need some extra data for night browsing.
Now that this data plan only works in the night time, after all, that is why it is called the Mtn night browsing plan. It works within 12 am to 5 am on a daily basis with the inclusion of public holidays and weekends.
Code For Mtn Night Plan
To subscribe for this plan, simply dial the code:*406#, then with the number 4, and pick whatever plan suits your budget, as soon as the process is successful, you will get a message from Mtn.
Another fast way of subscribing is through text, Simply text NT1 or NT2 to the number " 131″ if you want 250MB for N25 or 500MB for N50.
Keep in mind that any data you did not use within 12 am – 5 am will be retrieved by the network, there's no provision for rollover in this plan.
To have access to the Mtn night plan offer, you have to first be on the Mtn pulse package.
To migrate to this plan, simply dial *406# and follow the instructions. Alternatively, you can send 406 to 131.
Also, ensure that you have up to N50 on your Mtn sim card.
As soon as you have migrated to Mtn pulse and recharged a minimum of N50 on your phone, then dial the code *406# and choose 4, after which you can activate any plan you want from the options that will be given to you.
Another method of subscribing is through text, simply text NIGHT to 131 and follow the displayed instructions.
How to Check MTN Night Plan Balance
The truth is that you cannot actually check your data balance on this plan, the only way you can track your data usage on this plan is that the Mtn network will send you a SMS of hoe much your data remains 100MB or less.